We can't wait to meet you and provide a comprehensive walkthrough of our business marketing dashboard. Please be on the lookout for an email from Green Stick Marketing confirming your upcoming meeting and details to join on how to join this exciting virtual meeting.
While you're here, click-through our website, and at any time, don't hesitate to contact us.
STAY CURIOUS!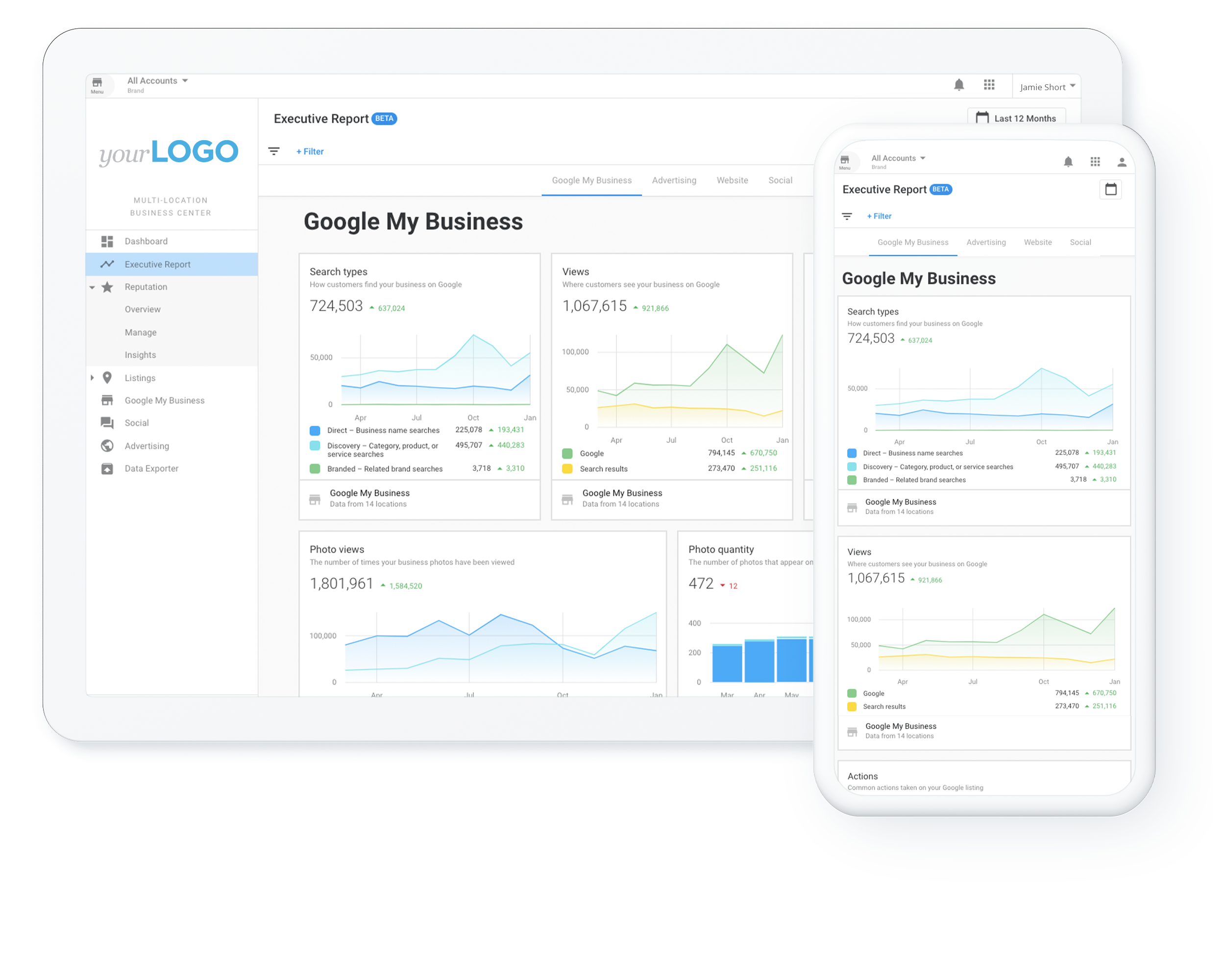 ONE PLATFORM. LIMITLESS CAPABILITIES.
Everything Your Business Needs to Succeed Online 
Understand how your business is performing online, with automated, easy-to-understand analytics and insights that are emailed weekly. Reporting across these categories and more—reputation,  listings, social media, website traffic, advertising, SEO.
"The Green Stick business marketing platform has made this one-stop. I have all my platforms and analytics in one place. I can schedule my post a month out as well as never miss any messages or reviews. I can also see what is working as well as what is not, while still maintaining my email campaign in one place. It is not only saving me time, but I am also learning from the online tools provided. I highly recommend it!!!"
"I just started using GreenStick Marketing for my portfolio, and I could not be more pleased with the customer service and increased exposure I've seen in the last 30 days. So much, I've canceled digital marketing contracts with 2 other providers, and can't wait to launch the GreenStick package on my other 2 assets!"
"Chris has helped me so much with my social media and marketing and helped me organize everything in on spot with the Green Stick Marketing Hub. It has saved me hours of time a week. I Love working with Green Stick!"