On behalf of the entire teams at Green Stick Marketing and Tiffany VanDeMark, each is proud to announce their recent partnership with Vault Designer Logistics. As agencies that are committed to providing its customers with the strategy that will transform their business, Green Stick Marketing, and Tiffany VanDeMark are excited to see the continued success of this relationship. The recent work completed for Vault Designer Logistics has provided highly positive results that speak to the success of this partnership.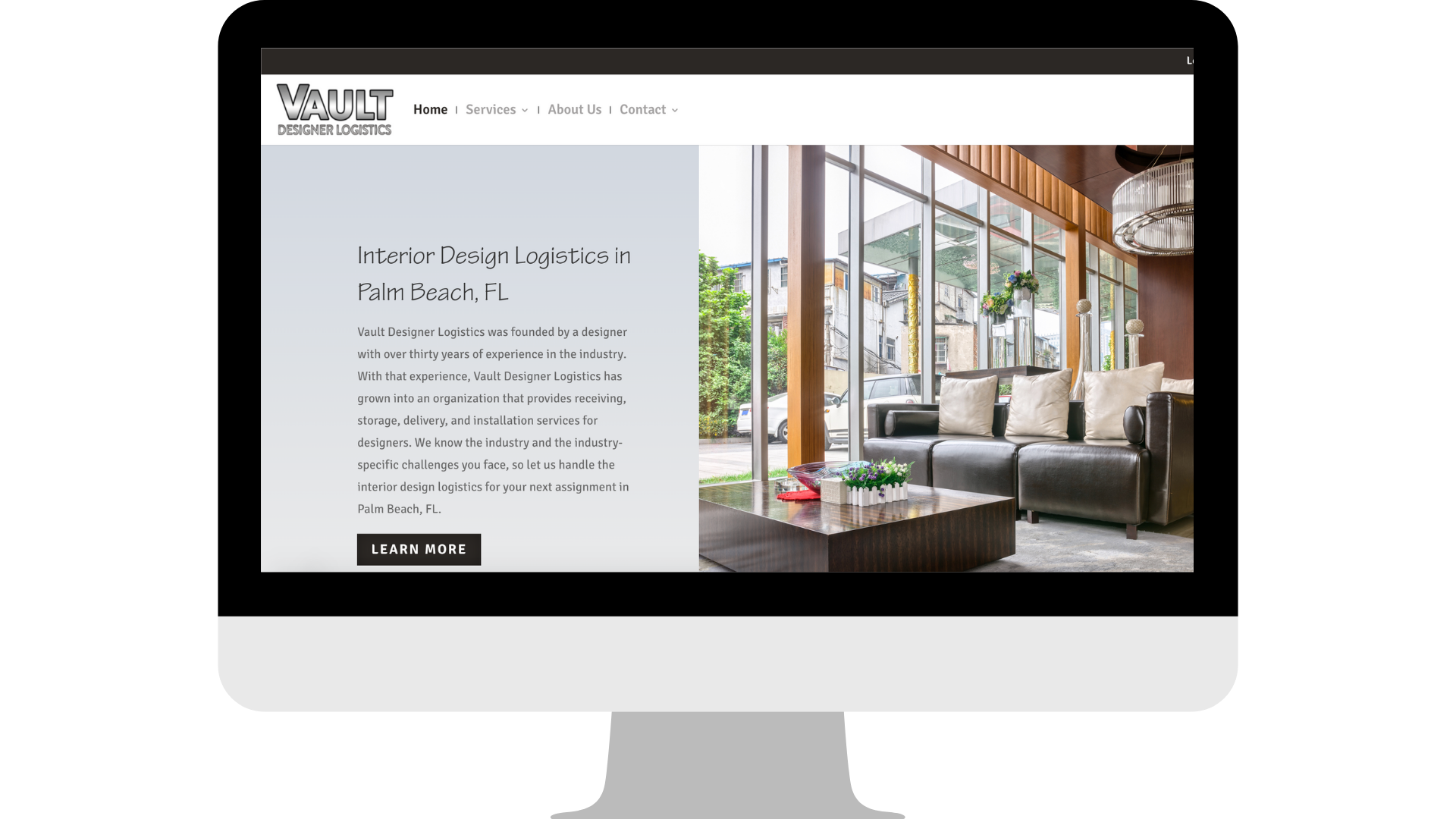 CustOM 10-PAGE WEBSITE CREATION
DESIGNED WITH THE INTERIOR DESIGNER IN MIND
This custom designed website provides Vault Designer Logistics' customers and future interior designers with a better online experience to manage all of their logistic needs. A great website design establishes your brand's online presence and creates a lasting impression for your clients—the Green Stick Marketing team consists of professional Designers, Copywriters, and Digital Experts to build, launch, and maintain your website and set you up for success.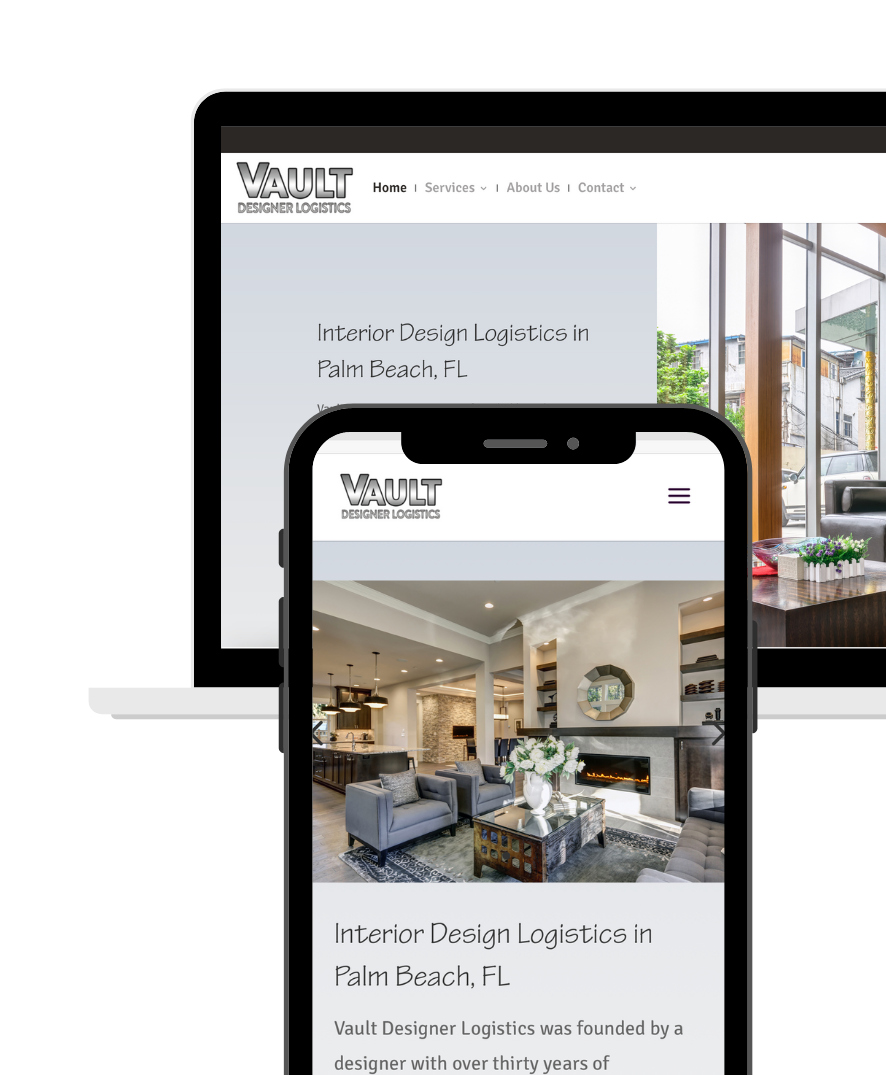 SEARCH ENGINE OPTIMIZATION
182% INCREASE IN SITE TRAFFIC FROM ORGANIC SEARCH
Green Stick provided Search Engine Optimization (SEO) for Vault Designer Logistics in order to boost their visibility on search engines like Google. Within just 4 months of launching the SEO campaign, 13 of the 18 targeted keywords achieved page 1 rankings on Google Search. These incredible results speak to Green Stick Marketing's successful methodology to boost search ranking, drive traffic to your website, and drive more qualified leads to your business. 
CUSTOM GRAPHIC DESIGN
COMPREHENSIVE REDESIGN
Rebranding project that included New logo design, copy, and content for the company's website. Green Stick Marketing's world-class design services will help your business stand out from the competition. 
About Vault: Vault Designer Logistics was founded by a designer with over thirty years of experience in the industry. With that experience, Vault Designer Logistics has grown into an organization that provides receiving, storage, delivery, and installation services for designers. Vault knows the industry and the industry-specific challenges interior designers face, so let them handle the interior design logistics for your next assignment.
About Green Stick: Green Stick Marketing provides an end-to-end platform for businesses of any size. The company consists of well educated and equipped strategic leaders and technical experts who will work as your brand team to strategically understand and share your story that creates a real human connection in the digital world. 
For more information on how a partnership with Green Stick Marketing can transform your online presence to better serve your business, contact us to speak with our knowledgeable and helpful staff.